I've been working on sharing some brand new fiction, in a pretty old way. Charles Dickens and many other writers over the ages have used serial fiction as a way to sell their work. I'm not using newspapers to spread my fiction, but two other methods.
Vella
So far only available in the USA, this is a pretty new move by Amazon. It allows authors to share serial fiction, on their Kindle device, or on the Kindle App on their phone.
If you have a Kindle device or the Kindle Reader on your phone, then you can access these serials. You can also find them on your computer using your Amazon account at https://www.amazon.com/kindle-vella
If you're on your phone, here's how I do it.
From your phone open the Kindle App, and click on the bottom link with 'Shorts'.
Then search 'Philippa Ballantine' and you'll find all my stories. Great news is that the first three episodes are always free on Vella.
When you want to read beyond that, you will have to buy tokens. (see the key icon in the top right).
Sometimes they have deals, but I spent $4.99 when I bought them last, and got 340 tokens. Each of my stories is between 10-20 tokens to unlock, so you can get a lot with them.
I am currently dropping two episodes per week for my serials, so you'll have plenty of new fiction that's never seen the light of day anywhere else.
Patreon
I am also dropping this same fiction in my Patreon. Vella allows for you to publish on other platforms, as long as they are behind a paywall. This is great for those outside the USA or who don't like to use Amazon.
Access my Patreon here. One story is available at the Cheer Level ($3 per month), and you get another story in addition at the Hype Level ($5 per month).
Serial Fiction Available Now
Wychwood Sisters
At the edge of the enchanted forest of the Weald, lies Wychwood Hall. The Belmont sisters, Theo, Helena, Lydia and Margaret, have taken up their father's mantle to guard against the dangers that lurk within. At the same time, Napoleon continues his rampage on the continent and the government seeks to tap the forest's magical powers. Could there be a connection to a string of murders in the nearby villages? The sisters must find a way to save both the people they love, and England itself.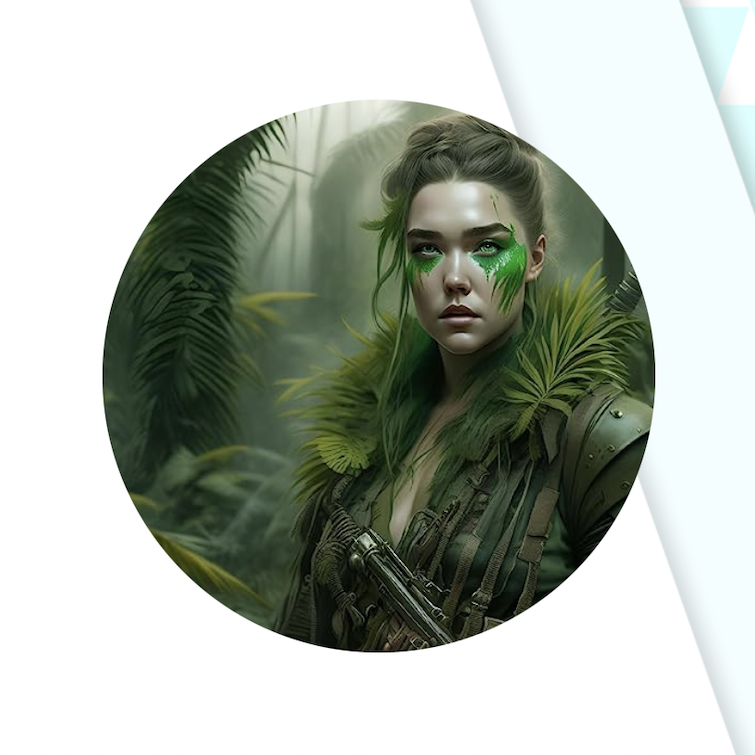 The Illuminal's Daughters
After the fall of humanity, a new era of bio-engineered parahumans has begun. However, a hidden legacy of humanity lies dormant. Scattered across the globe, the Illuminal libraries hold a treasure trove of knowledge. For generations, genetically designed librarians keep the Illuminal safe and secret. Until someone breaks into the precious library to steal its knowledge. Now parahuman warlords race to gain control of these long buried secrets, and one librarian stands in their way.